3D Drone Mapping
Technology has grown by leaps and bounds in the last 30 years. In the Eighties, the idea of making 3D maps of an area, from an overhead view, would have been laughable at best. It's nothing short of the truth these days, though, and 3D Drone Mapping is here to stay.
Why use Drones?
People who aren't familiar with Drones often don't fully grasp just what they're capable. To the public, drones are usually one of two things. Either they're a small, cheap toy meant for children, or their large, unmanned war machines. Drones can be used for just about anything these days, from search and rescue missions to 3D drone mapping. Thanks to their small size, high level of maneuverability, high level of customization, and relatively cheap cost, drones have recently blown up the marketplace.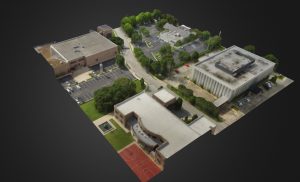 3D Mapping
Mapping has often been done from helicopters and airplanes, but with the cost of drones going down, and their quality going up, they're quickly becoming obsolete. They just aren't cost or time effective any longer when compared to modern drones.
When you use a drone for 3D mapping, you make the job much easier. Here at iSky Drone Services, all of our 3D mapping drones are equipped with state of the art imaging equipment to help catch every detail of the area being surveyed. You don't have to worry about warped images, either. Each of our drones pilots here at iSky highly trained to handle a 3D mapping drone correctly.
If you're ready to get started on 3D drone mapping your property, contact us today for a quote!